S

aturdays and Sundays
New Seasonal Brunch Items
Don't let the summer heat slow down your brunch game.
Rio is introducing several new delicious seasonal menu items
to fuel your Saturday and Sunday Sundays. Beginning August 6th see you at the Rio!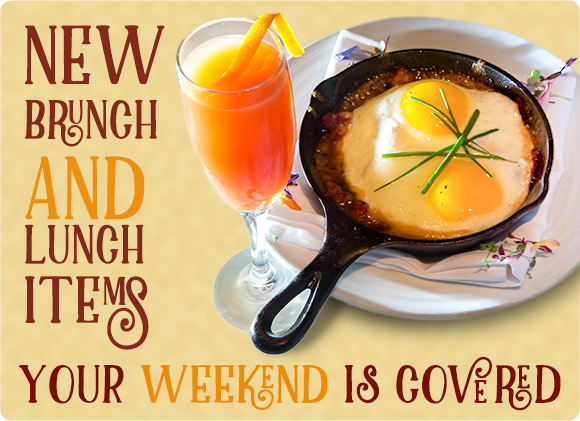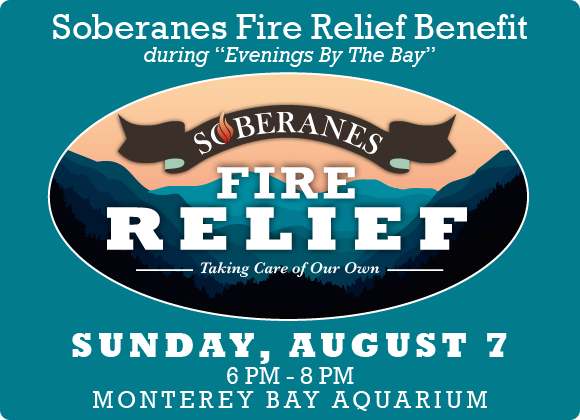 P

lease join us at the
Soberanes Fire Relief Benefit
OUR neighbors need US AND WE NEED YOU! During "Evenings By The Bay" at the Monterey Bay Aquarium. 20 "Best-of-the Bay" Local Chefs will serve amazing dishes, with remarkable local wines and FREE Admission to the Aquarium for any Tri-county (Monterey: Santa Cruz and San Benito) residents.
Food and Drink Tickets will be available at the event. 100% of all proceeds from food and drink will go to those impacted by the fire through the "Soberanes Fire Fund" of the Community Foundation for Monterey County.
M

ark your calendars!
White Party 2016!
The 4th annual White Party in Pebble Beach happens this September, with the finest of foods, wines, and auctions.
For the second year, White Party 2016 is honored to partner with Dinner Sponsors: Tarpy's Chef Todd Fisher; Montrio's, Chef Tony Baker; and Rio's, Chef Cy Yontz.
Tickets are $175 and are available July 15th, here or by phone. For ticket purchases or table sponsorships please call
Bill Lutz at (831) 455-4723.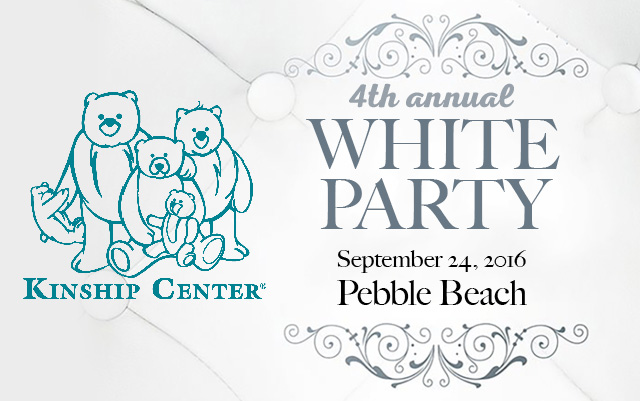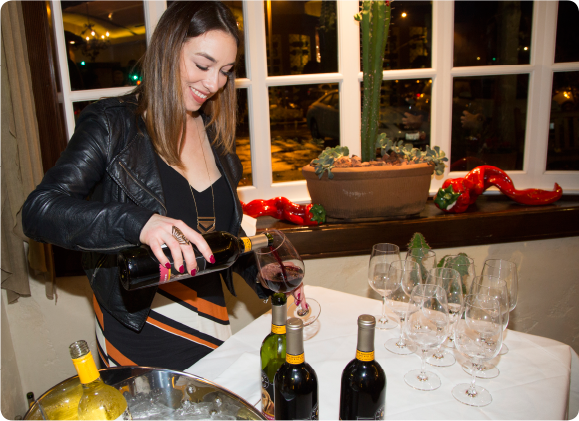 S

omething to wine about
WINEMAKER THURSDAYS
The first Thursday of every month throughout 2015. No charge to meet featured winemakers and taste the vintage.
C

y's home run
CHEF OF THE YEAR!
The Monterey Chapter of the American Culinary Federation selected chef Cy Yontz as its celebrated chef of the year at the ACF President's Gala dinner in May. In the past Chef Cy has been a culinary heavy in Denver, Santa Fe and Houston. We're fortunate that he reigns over our beloved Rio Grill right here in Carmel!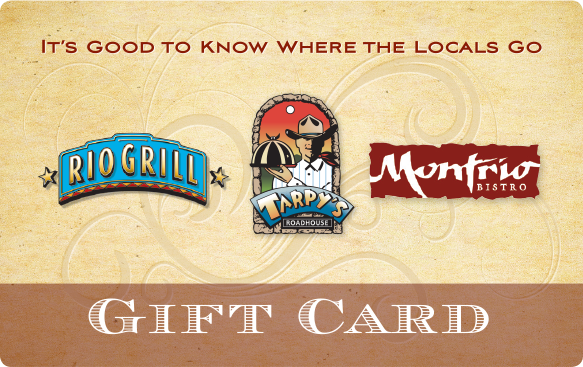 E

dible Perks
GIFT CARDS
Give the gift of grub! WOW friends and family with the gift of a night out at Rio Grill, Tarpy's Roadhouse or Montrio Bistro. Each card is delivered via snail mail in a beautiful envelope. Make someone's day!
Loyalty Pays
PARTNER PROGRAM
Delicious rewards await! Our rewards card is the key to tasty benefits. Register your card for
REWARDS, REFERRAL, TRADE or TRAINING Programs and start earning points. Once enrolled, use your card for food and drinks (including sales tax) at any of our Downtown Dining restaurants.