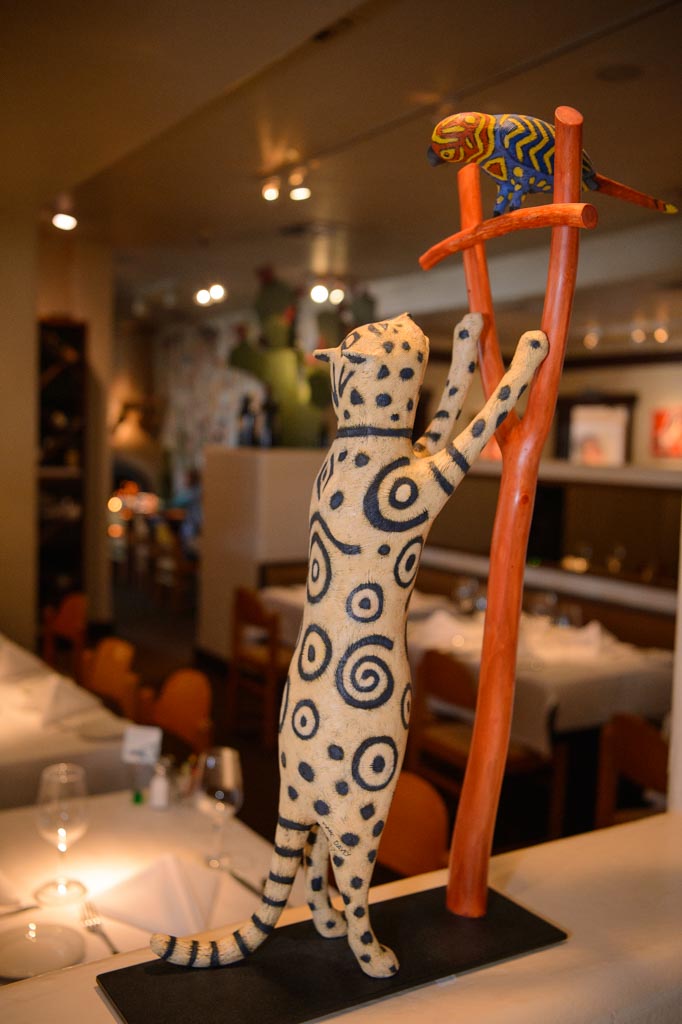 M

eet Us
AT THE CROSSROADS
Opened in 1983 as a coastal counterpart to Mustard's Grill and soon-to-be Fog City Diner, Rio Grill turned indie in 1988 and never looked back, winning numerous reader's choice awards and inspiring food critics near and far.
We credit our success to our loyal and expert team and many long-term employees, some with up to 30 years of tenure. Our management team, lead by General Manager Gabe de La Vega and Executive Chef, Eduardo Coronel, are on point and work to ensure a great visit for every guest, every time.
Come often, stay late! We look forward to showing you classic California hospitality in our comfortable restaurant and upbeat lounge. Our wood-burning grill and smoker, beautiful ingredients and everything made in-house and to-order are just some of the reasons folks keep coming back. It's great to know where the local's go!
Gabe de la Vega
GENERAL MANAGER
After graduating from UC Irvine in 2011, Gabe de la Vega returned home to the Monterey Peninsula and became fascinated by one of the most prominent industries on the central coast: wine. It became apparent his true calling was in wine and after finding a job at a local vineyard, he was able to share his passions with others as a tasting room assistant and special events associate in 2013. Two years later, Gabe accepted a position as Restaurant Manager and Wine Director at Rio Grill, reinventing the wine program, and offering exciting ways to travel the world of wine. He was rewarded "Best Sommelier in Monterey County" in both 2018 and 2020. His passion for curating the guest experience has made Rio Grill one of Carmel's best restaurants. Gabe's mastery of wine knowledge and dedication to the Rio family led him to become General Manager in 2018.

Luis Osorio
EXECUTIVE CHEF
Luis Osorio began his culinary career in 1992 working for a local restaurant on the wharf in Monterey. Quickly finding his passion by 1998, he was running the kitchen at one of Monterey's iconic restaurants, the Sardine Factory followed by tenure at Monterey Bay Country Club where he refined his kitchen leadership. In 2000 he moved to the OTONE Hospitality Group as Executive Chef. With OTONE, over the next 16 years, he was Executive Chef for Lallapalooza, and led opening the kitchens for their growth into Ellie's, Lalla Grill, & Lalla Oceanside. In 2016, Chef Luis sought out an opportunity with Affina in Carmel to reinvent the restaurant and apply his talents to a new concept. He was eager for the challenge and was able to put his mark on the restaurant. In February 2021, five years later, following the impacts of COVID-19, Luis decided to take time off to spend time with his family and pursue private caterings while still volunteering at Shoreline Church. He is excited to take on the role of Executive Chef at Rio Grill, a part of the Coastal Roots Hospitality family. Chef Luis feels his culinary passions integrate well with the success of Chef Eduardo Coronel and looks forward to growing on the legacy of Rio Grill. His culinary philosophy has always been to cook simple homemade food, while sourcing local produce and fresh ingredients combined with spices from his hometown of Oaxaca, MX.

Abelardo Cruz Moreno
SOUS CHEF

Salvador Merlin Hernandez
SOUS CHEF