Rio Grill's Easter Brunch; There's Something for Everyone
---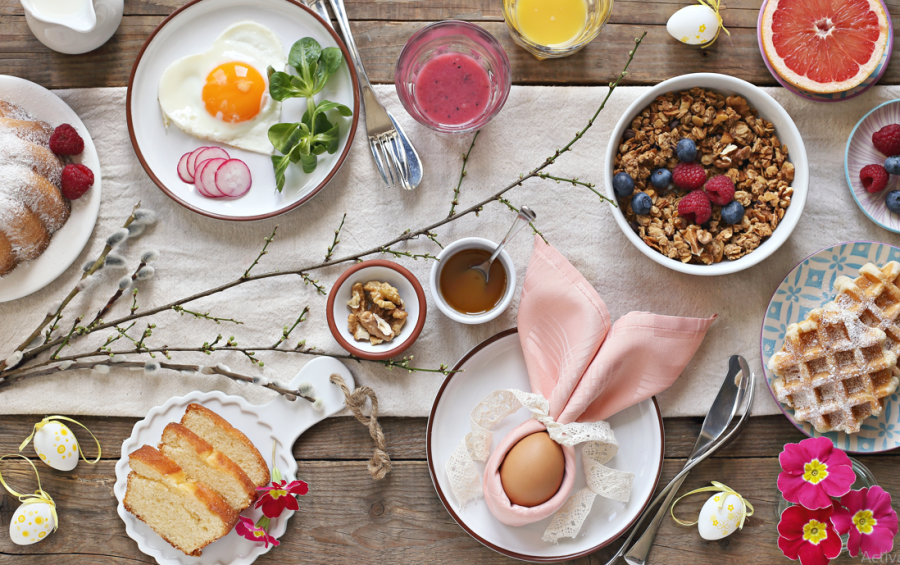 Easter is a time when many families come together to celebrate, and what better way to do that than by enjoying a delicious Easter brunch at Rio Grill? There will be plenty of food and drinks for everyone. Plus, you'll get to enjoy the company of your loved ones in a festive atmosphere.
We'll have something for everyone, from treats like English muffins to savory dishes. Plus, we'll have a variety of beverages for you to choose from!
So what are you waiting for? Make your reservation today and join us for a delicious Easter celebration.
Besides, Montrio beverage director's new Spring Fizz will be on the menu, and you don't want to miss it!
Check out our special menu.
Special Easter Brunch Specials
ROCK SHRIMP BENEDICT
Toasted English Muffin, two Poached Eggs, Blackened Rock Shrimp, Caramelized Onions, Tomatoes, and Chorizo Hollandaise Sauce.
Price: $22.95
PORK CARNITAS OMELET
Slow-Cooked House-made Carnitas, Three Eggs, Spinach, Jack & Cheddar Cheese, Avocado, and Chipotle Crema Served with Country Potatoes.
Price: $19.95
BACON AVOCADO TOAST
Two Poached Eggs, Baker's Double Smoked Bacon, Smashed Avocado, Crushed Tomatoes Over Grilled Sumano's Sourdough, Sea Salt, and Lemon Oil.
Price: $21.95
RIO GRILL HUEVOS RANCHEROS
Two Fried Eggs Over Corn Tortillas, Chorizo- Black Beans, Tomatillo Salsa, Ranchero Salsa, Avocado, Lime Crema.
Price: $20.95
MONTRIO'S SPRING FIZZ
Unlike most, this fizz will be made with vodka and not gin as usual. Its ingredients include:
Vodka
Homemade syrup made by baking lemons, fresh rosemary, sugar, Pinot Grigio, and filtered water
And a splash of soda
This is a new drink, and you do not want to miss its sweet and savory taste. It will also be available in other Coastal Roots Hospitality restaurants, Montrio and Tarpy's.
Enjoy a Perfect and Relaxing Atmosphere
Rio Grill's number one selling points are the fresh and perfectly made dishes.
We have indoor and outdoor seating where you can have your meal while enjoying Carmel's perfect weather.
At Rio Grill, you do not have to choose between ambiance and good food or between healthy meals and scrumptious meals. We blend them all and give you a memorable experience, making it the perfect place for an Easter celebration.
We promise you will feel refreshed and relaxed after spending some time at Rio Grill.
We hope to see you soon! Make your reservation.