California International Airshow: America's Finest Airmen at Their Best
---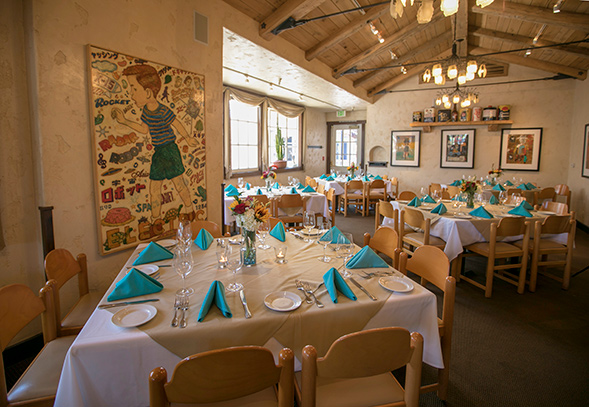 The biggest and most anticipated aerospace event is set to happen on the 30th and 31st of October this year at Salinas Airport. Having been canceled last year, the event is coming back this year bigger, better, and more exhilarating.
The California International Airshow event is the best community-based airshow event and the highlight of the year for not only the residents of California but the whole of the USA and beyond. The event is a non-profit event held every year since 1981 and the proceeds directed to local charities. 
This event is usually graced by the USA's finest airmen. It usually has a vast number of expertly skilled pilots, from military fighter pilots to civilian ones. During the Airshow event, the pilots take turns to showcase their skills and precision in their fields. They fly wingtip to wingtip, giving the crowd a glimpse of their flying capabilities and a taste of the excitement. 
This year is going to be even more electrifying as the event will be headlined by U.S.A.F Thunderbirds. These are the USA's elite demonstration Squadrons that fly supersonic jets. They are globally known for their precise skills and out-of-the-world performances. They will exhibit their aerobic and combat flying skills only used during wars. If you attend, you get to witness that first-hand. Exciting, right?
Besides the unique skills, you will also get to see many different aircraft, both modified and regular, normal jets and fighter jets, narrow-body, and wide-body aircraft, among others. 
California International Airshow event is marked as a must-attend by many; individuals and organizations alike. You do not want to miss such a performance especially if you are an aerospace enthusiast. So mark it on your calendar and get yourself the tickets; the earlier the better.
Grab something to eat while there
After the exciting performance, you will definitely need somewhere to eat and enjoy the full California experience and which better place than an award-winning restaurant?
Having won several distinguished culinary awards, Rio Grill is one of the best restaurants in Carmel and California as a whole. 
The restaurant stands out because of its freshly cooked Carlifonian meals. Having been prepared by professional chefs, the dishes are a favorite to both foodies and picky eaters alike. The expansive list of mouthwatering delicacies is complemented by a great selection of wine, a full bar, a friendly service team and not to forget breathtaking landscaping. 
Whether you need a quick grab, a drink, or a full meal course, you can rest assured you will get the best at the Rio Grill restaurant. Check out their website here to see the full menu.